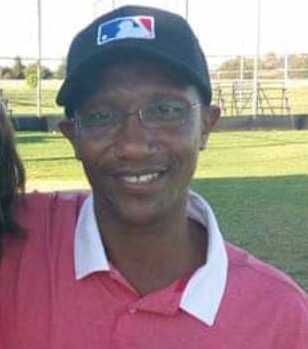 Message from
Assistant Coach – National Team

It has truly been an awesome experience nurturing the Kenya National Baseball Team over the last Ten years. As a coach, I have watched this National Baseball Program evolve from its infancy as a pioneer Federation introducing a totally new sport to the Kenyan Populace, with minimal resources and equipment and helped it blossom into formidable Baseball program competing with some of the best teams on the African Continent. Myself and the other coaches have grown together with the National Team Players in terms of skills, knowledge, experience and confidence.
I have taken pride in how we have all adapted and absorbed the intricacies of Baseball as we appreciated the transformative power of this sport in instilling discipline, self esteem and focus in both the Coaches and Players not only on the playing field, but also in our daily lives at home. There is nothing more gratifying than seeing my formerly shy, dejected boys recruited from all over Kenya be transformed by this Baseball program into industrious, inspired individuals ready to make a big impact on and off the field. I have had the pleasure of visiting with my National Team Players in their homes and have been thrilled to hear from their parents of just how much Baseball has changed them for the better.
Almost all of the parents mentioned that they have come to love and appreciate the Kenya National Baseball program after seeing how it has improved the character and attitude of their young men. I'm also grateful to the Baseball Federation of Kenya officials for their untiring goodwill and support. They have continually provided us with the desperately needed equipment, resources and training to enable us to sustain and improve our National Team. For my part, I was very fortunate to be chosen as one of the Coaches who were sent to South Africa in 2016 to attend a Coaches Development Program sponsored by Major League Baseball(MLB). My fellow Coach Peter Ndaga and I received invaluable training and knowledge that has helped us take our National Team to the next level of improved skills and expertise.
Through the National team training camps arranged by the Federation, we have now managed to Coach our boys to the point where they can now train independently at home even when not in an official camp setting. Lastly, we coaches are also thankful for the dedication and transparency of the Baseball Federation in the timely disbursement of allowances which are invaluable in supporting and motivating both the Players and the Coaches to fly the flag of Kenya high as we seek to bring glory to our Nation in the arena of Baseball Worldwide.

Morris Thuku
Ass. Coach National Team