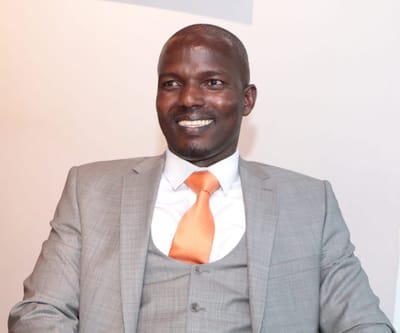 Message from the President,
Baseball Federation of Kenya
So many boys and girls have an unquenchable appetite to play Baseball. The Baseball Federation of Kenya has created an opportunity for all of them no as an alternative for the conventional sports in the country but as a sport that creates opportunity for them to networks with the world through sports.
Baseball is a ball game played between two teams of nine on a diamond-shaped circuit of four bases. The first official game of baseball in the United States took place in June 1846 in Hoboken, New Jersey. In 1869, the Cincinnati Red Stockings became America's first professional baseball club. A century later baseball was introduced to Kenya by the US marines.
As John Tatum said Baseball isn't just a game, but rather life being played out in a field – a field of dreams- on diamonds of green, Where players pursuing their dreams try to be the best they can be on the grandest stage of all – When men become boys and boys become men (or when Women become girls and girls become women). All speaking one universal language without uttering a single word.
I personally learned playing baseball late in life while in high school. This birthed in me my greatest admiration of the sport. I wasn't the MVP but with time I realized there is space for everyone in the world of sports and it takes commitment, discipline, camaraderie, respect and sacrifice and these are the core values of Baseball Federation of Kenya.
Baseball in Kenya has gone through ups and down since late 90's. The time for the growth of the sport in the region is now here and was cemented by Kenya hosting the first ever pre-Olympic qualifier in Nairobi in April, 2019. We have established a position among the leaders of baseball in Africa through our affiliation to Africa Baseball and Softball Association (ABSA) and globally through affiliation with the World Baseball and Softball Confederation (WBSC).
Part of our vision is to establish baseball in all counties in Kenya and also establish baseball for girls which has been a missing link in the country and in Africa. Counties have already been advised to initiate a process of establishing County baseball associations which will constitute the Baseball Federation of Kenya branches so as to enhance growth at the grassroots. These associations are then registered with the federation and with the sports registrar as required by law.
Baseball is currently being played in 15 counties in Kenya but there is great need to increase the momentum of establishing new clubs, getting new sponsorships and ensuring tighter collaboration with the county governments, national government and the international community. This is in our priority list.
I came in as president of Baseball Federation of Kenya in April 2018 but with me is a strong team that has been ahead of me, who have sacrificed a lot of time and resources to sustain this great sport. On the shoulders of these giants we see too much light ahead and there is only one option "to win"
To our friends who have stood with us during our local, national and international events we remain indebted and covet more of your support. As Charles Sledge Jr. said athletes are born winners, there not born losers, and the sooner you understand this, the faster you can take on a winning attitude and become successful in life.
Welcome to baseball Federation of Kenya
Titus Mutwiri
President, Baseball Federation of Kenya, Dip MLS, BSc, MSc, Ph.D.c